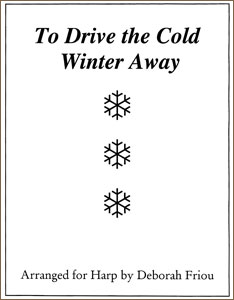 To Drive The Cold Winter Away sheet music by Deborah Friou
Item: 4668b

For lever or pedal harp.
This traditional English carol, also known as The Praise of Christmas, is a lovely melodic addition to your winter repertoire. For intermediate and advanced harp players. In the key of A minor (no sharps or flats) with fingerings, and no lever or pedal changes.
---
Want it now? This music is also available as a PDF download.
---
Click on the to see a sample of the first few lines of music.